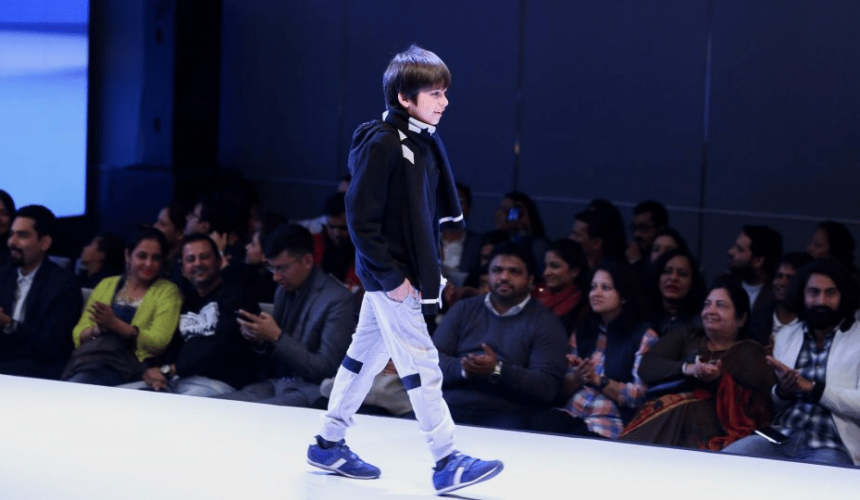 The Junior's Fashion Week Runway Showcase is all set to cast a spell on all fashionistas in the 'City of Joy', thereby transporting the audience to another level of ecstasy and an experience limitless energy from the tiny tots.
At the Kolkata edition of Junior's Fashion Week, slated to happen at JW Marriott on August 12, Cherry Crumble California will be launching its Autumn Winter Collection which is reveling in Californian romanticism. Cherry Crumble's new autumn/winter collection celebrates the brand's love and passion for colors, fun, freedom and excitement (and of course not to exclude the beautiful beaches).
In a collection that focuses on the minutest of details —evergreen appliques, brightest prints, gorgeous frills, effortless cuts, exuberant smocking — every piece is imbued with Cherry Crumble signature artistry. Expect the best American styles with a love at first sight kind of twist, from quirky fleece sweatshirts and elegant florals to statement knit sweaters and well fitted jackets. Cherry Crumble's exquisitely crafted collection strikes a fine a balance between eyecatching style and immense comfort.
Spot a cheerful array of creatures and objects on special prints and appliques. Their fresh styles are made for exploring the great outdoors. The more you explore, the more you'll get to know your personal style. What raises us way above run of the mill is the way we approach design – our designers are artists who love kids. With every design that comes out of the Cherry Crumble stable, we aim to convert kids worldwide into little Fashionistas. A new season is here and we've got the outfit inspiration to help you soak up every second.
The kid's stuff at Cherry Crumble turns out lovely only because of our designer's surprisingly colorful imagination. The extensive use of the softest and the most premium cotton yarn make the clothing really easy to throw on and go. They add an odd twist to each of their product that creates an aura of fun and excitement.