KIDS
AT JUNIORS FASHION WEEK
JFW IS A CELEBRATION OF CHILDREN'S LOVE FOR FASHION,
RUNWAY SHOWCASE, & MODELING
Junior's Fashion Week offers a one-stop platform that caters to the needs of both millennials and their children and provides them with a fun-filled fashion experience. JFW started its journey with Mumbai as the maiden runway and afterward, goodness got manifested over the years. Today, JFW is spreading its arms and grooming the children of over TEN major geographies of India including Mumbai, Chandigarh, Bengaluru, New Delhi, Chennai, Kolkata, Pune, Ludhiana, Jaipur, and Hyderabad. This is just the beginning of a well-groomed kids population in India.
LET'S CREATE MAGIC ON THE RUNWAY
WITH JFW DIGITAL!
While the prospect of organizing physical 'analog' events and social gatherings is unsafe due to the pandemic, we believe that as long as there is uncertainty there should be flexibility. With Junior's Fashion Week 'Digital Edition', we make sure that we turn this setback into a comeback. To make it as interactive as it can be we will be providing three online workshops followed by an online one-on-one practice session. To enhance the visibility, it will be showcased on social media channels!
JFW DIGITAL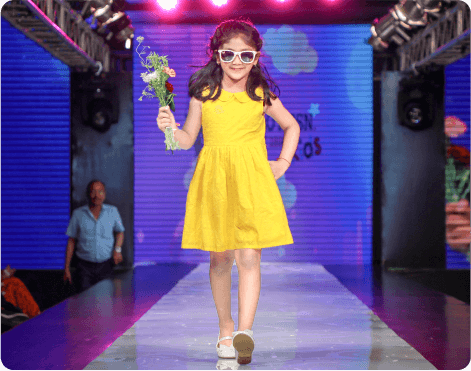 Explore a galore of services catering to Kids fashion and modelling industry
A ONE-STOP FASHION DESTINATION FOR KIDS
NEWS, UPDATES, TRENDS AND THE LATEST
INFO YOU NEED TO KNOW ABOUT IT
Rookie USA is a brand based in the USA. Rookie is available in 39 countries around the world. From head [...]
Little ones glittered the magic on the enrapturing runway of Junior's Fashion Week in the Silicon Valley Of India. Are [...]
The buzz surrounding Junior's Fashion Week is palpable in India's Silicon Valley. The Hyatt Regency in Chandigarh will host Junior's [...]
PRESS & MEDIA