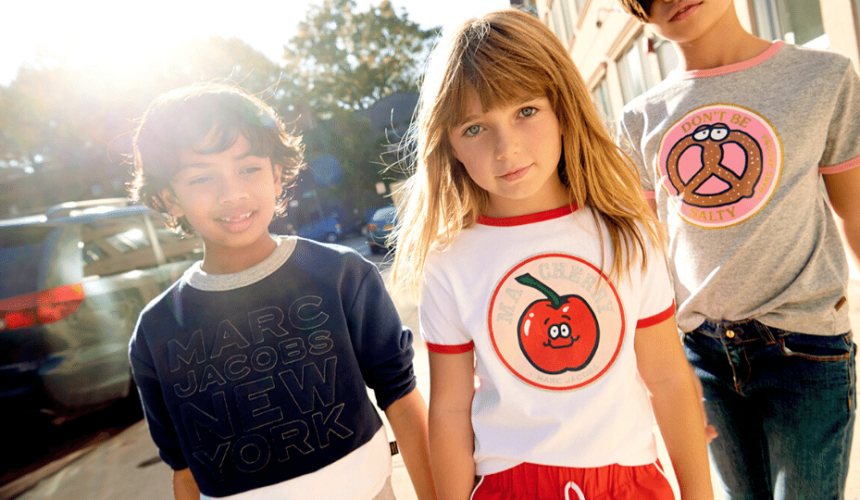 One of the most coveted fashion labels in the kids' industry is Little Marc Jacobs – known for its classic wearables. It's fun prints and conversational graphics make the brand stand out from a plethora of others in the kidswear segment.
Little Marc Jacobs curates its collection while driving inspiration from the urban jungle. The brand is synonymous with sophisticated kids clothing, however, there is always a dash of chic and youthfulness in every ensemble which is made in the house of Little Marc Jacobs. The LMJ collection is lauded across the world for its fine innovation and infallible precision. More so, it is so much fun and color-filled that no child would be able to say a no to wearing an LMJ ensemble. This leading brand has also gone an extra mile and made old-school styles so much more exciting to wear.
The brand and its awe-inspiring collection are helmed by American designer Marc Jacobs, who is known across the globe for his classic aesthetics and ideal color sensibilities. The center of attention of the entire Little Marc Jacobs range is the fun graphics and prints. There are cartoon prints galore – be it on shirts or tees. Marc Jacobs's eponymous brand is well-rooted in American aesthetics and kids can quite relate to the designs and patterns. But the beauty of Little Marc Jacobs is that it doesn't fail to surprise every single time, it launches its collection – it's always so fresh, full of new color palettes and the most comfortable fabrics.
Little Marc Jacobs will be showcasing its fascinating collection at the Bengaluru edition of Junior's Fashion Week, Bengaluru. The event will unfold opportunities for the brand-conscious audiences of Bengaluru to witness the Autumn-Winter collection of Little Marc Jacobs.