Hey Fashion Forward Parents..
We know you keep searching for all sorts of opportunities for your junior on the internet — after all, what better source is there in our times. People search for all kinds of things online, ranging from why are we born to how to become a superstar. Just to give you some perspective, here are a few things you can commonly find in our search history:
and a long list of all things weird….
Aur humein Interpol se khabar mili hai that you search a lot about opportunities for your junior, right? Now that you have so many questions, you might as well get the answers from the right source — JFW's own Munna Bhai.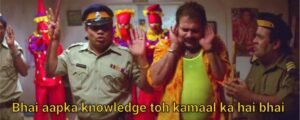 So, in the spirit of things,
we'll answer your questions but in the way the brand itself would.
(Disclaimer: Since Junior's and fashion cannot really be separated, we've joined the two here quite literally. So don't be surprised to read 'Junior's Fashion Week (JFW)' written below. It's not a mistake.)
Umar jaan ke kya karna hai? Aise sawaal nahi puchne chahiye.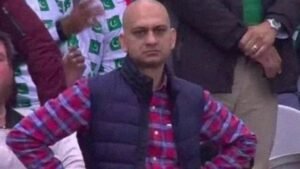 But we'll try to answer you. Junior Log, if you want to gain confidence, groom yourself, and propel your career towards Superstardom, toh hamare showcase mein swagat hai! Ab, 'Career ki Raho Mein Tum Humare Saath Chaloge?' And we are Asia's #1 Edutainment Platform.
But….
Toh humein ek hi jawaab mila that we can't put a bar on age cuz everyone deserves a chance to showcase their talent. All we can tell you is to stop looking for the minimum age criterion to participate- yaha sabko mauka milegi.
Okay… so… drum rolls, please! On a serious note, juniors aged 3-16 can participate in the showcase..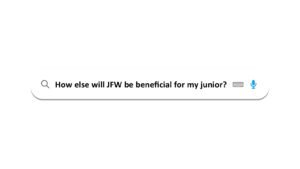 Okay, curious one, brace yourself for this scoop of wisdom! We're not just serving fashion; we're dishing out endless benefits on a platter that caters to both millennials and their little fashionistas. It's like a buffet of style, but without the overindulgence (calorie-free fashion, anyone?).
Our mission? To turn young models into runway rockstars, strutting with more poise than a catwalk veteran. Our secret sauce? Grooming, styling, and workshops that transform these budding talents into camera-ready sensations catapulting their modeling careers towards superstardom.
Let's just say that participating in Junior's Fashion Week is no rocket science, although there is some serious hype about the showcase, and the spots are almost always full since the brands we work with have a mass public demand.

 We are pretty much like Harvard when it comes to building the careers of kids. And we have more reasons to say that.
Our juniors have made it big in the industry. They have been actively participating and doing significant work with top international brands, making their mark in the fashion industry. There have been partnerships with Emporio Armani, US Polo Assn., Daboo Ratnani, and that's not even 0.1% of it; there's more.
But if you want to directly save a spot for your junior, you can go to our official website or Register Here!