A UNISON OF

HAPPINESS,

CREATIVITY,

& BUSINESS.
Acclaimed by Times Magazine, Juniors Fashion Week is Asia's finest edutainment platform that celebrates the young talent and international fashion to create a spell that leaves the entire audience mesmerized.
JFW IS A CELEBRATION OF CHILDREN'S LOVE FOR FASHION
RUNWAY SHOWCASE
Juniors showcase high-end luxury brands on the JFW runway after being groomed to perfection
BRAND WINDOWS
Our elaborate display of quirky apparel showcases high-end luxury international brands.
SUPERSTREET
JFW 'superstreet' features the multifarious collection for sale by designers with iconic kid's brands.
GROOMING WORKSHOPS
These workshops by experts instill confidence & groom the juniors, making them runway-ready.
JFW FOR KIDS
Our most coveted services are inclusive of an exquisite dive into model management, hunting future brand ambassadors, and a luxe exhibit on the runway!
JFW FOR KIDS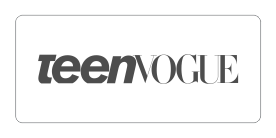 EXPERIENCE THAT COUNTS
JFW instills confidence in your child, and parents at the JFW affirm that their children have had the most wondrous experience on our platform.
One of the client's mottos was to make her child experience a different level of exposure, and she noticed a significant difference in her child when she saw her after the workshop. Her toddler was friendlier and open to new experiences, and she even gave her mother a flying kiss, which she had learned in the JFW workshops.