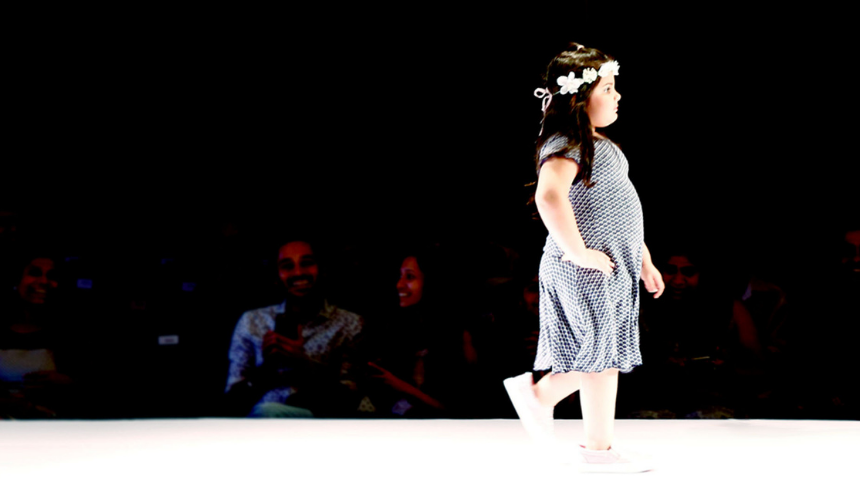 Junior's Fashion Week showcases the trendy collection in the capital city with a bang!
Junior's Fashion Week celebrates the success of preceding events and now takes forward Autumn Winter season for their third stop; Junior's Fashion Week came to New Delhi, unveiling trendy AW collection by the associating brands on November 11th and 12th at The Grand, New Delhi. The event witnessed creativity of the national and international brands collaborated with JFW.
Junior's Fashion Week highlights visually soothing, timeless and enlightens charm. Each collection is absolutely unique with regard to the design. Collections are set to debut to an audience of buyers, industry visitors, bloggers, and media. Junior's Fashion Week assists to associate brands to engage consumer communication and strategies to drive demands. JFW allots a display window and networking opportunities to established and emerging brands with new launches and new labels.
From sketch to runway, Junior's Fashion Week drew attention to a two-day event. Prominence to workshop and grooming session on day one was given for children aged between 4 to 14 years where they were taught the technicalities of the fashion world which further helped the junior models on the runway. Renowned brands such as US Polo Association Kids; Marks and Spencer, London; and The Children's Place showcased their exclusive and impressive collections on the runway of JFW.
The grand showcase is a preamble of the pre-event workshop that was moderated by experts. Jessica Gomes Surana, the supermodel, renowned educationalist, choreographer, and styling expert takes care of the pre-event workshop, grooming, and styling of the kids. It is specially organized to groom the junior models to make them runway fit and instil in the confidence and aptitude to be a junior supermodel.
JFW is an omnibus to the future of fashion world for the young beautiful people of the world. JFW gives a platform to young girls and boys to know about fashion environment and experience the exhilaration of walking on the runway as a junior model.
From dresses, cosy activewear and embellished tops to modern jeans, printed leggings to playful graphic tees, and comfy sleepwear, The Children's Place showcased their Autumn Winter 2017 collection that girls and boys loved.
On the other hand, Marks and Spencer showcased the collection, including jumpers and bomber jackets in luscious greens, snug blues and bright yellow hues which were donned by junior models on the runway. Mr. Pankaj Kapoor; Head of Marketing – Reliance India, says, "Marks & Spencer is proud to be associated with the Juniors Fashion Week in India. It is a great platform for us to showcase our quality, innovative Kids wear collections. As well as being fun and stylish, we pay extra attention to comfort, safety, and convenience to ensure we offer clothing that parents are happy to buy and kids love to wear."
Ending the grand event, Us Polo Association Kids showcased a vigorous play of bright colours along with reds, blues, and whites marking the core presence of the brand highlighted with stars, stripes, and dot prints.
Mr. Alok Dubey from USPA says, "U.S. Polo Assn Kids has always been a very integral part of our brand and we are pleased to be associated with Junior's Fashion Week. The creative and youthful nature of this show is a good platform to showcase our kids' collection. Rooted in the brand's American origin and polo connection, the collection stays true to classic American styling showcasing a vibrant play with reds, blues, and whites highlighted with stars, stripes, and dot prints. It's always a pleasure to see kids wearing our traditional and preppy collection and we look forward to a great response from the show. The overwhelming reaction from parents and kids has given us a strong sense of responsibility to prove ourselves and provide a great clothing line for our junior models"
The ideology of JFW is to be an exemplary platform where young talent is celebrated, the brand value is accentuated and a heritage of fashion is cultivated!
[/cmsmasters_text][/cmsmasters_column][/cmsmasters_row]