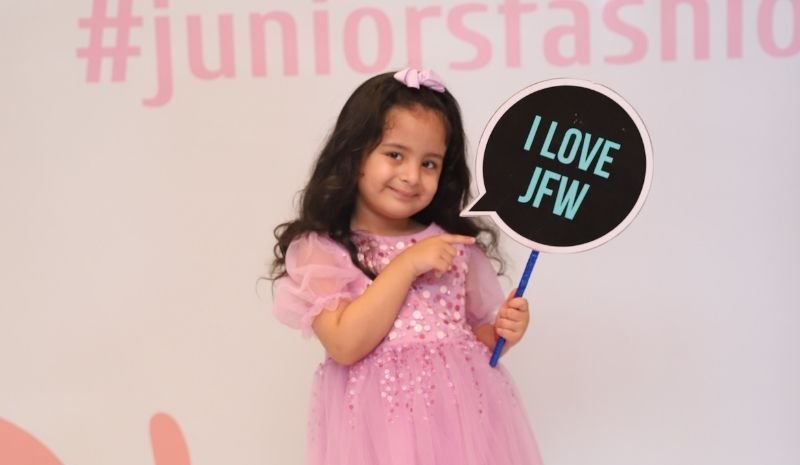 The excitement of Junior's Fashion Week event is sparking in the air of Silicon Valley of India.
Junior's Fashion Week is going to showcase young charming talent at Ritz Carlton, Bangalore which will be fully power-packed with fascinating performances of juniors. At Junior's Fashion Week, there is an exquisite exposure of runway showcases to modeling for young ones. JFW's every event is packed full of alluring & charismatic vibes which reflects manifold memorable moments for every spectator of Junior's Fashion Week. At Junior's Fashion Week, little ones get to experience much more than just a fashion week. Junior's Fashion Week shaped the fashion industry with its tantalizing celebration of fashion, runway showcase & modeling.
In response to COVID-19,  Junior's Fashion Week is committed to ensuring relevant safety measures in its showcases & events. JFW team also follows precautionary measures such as physical distancing, cleaning & hygiene countermeasures. With Junior's Fashion Week 'Digital Edition', we make sure that we turn this setback into a comeback. Parents are overwhelmed after watching the charming showcasing of their little ones.
JFW's grand event caught the attention of thousands of eyes and earned thunderous applause & appreciation from media houses too. Press & media plays a quintessential role in showcasing the exquisite fashion week & charming exposure to the world. From newspapers to magazines JFW marks its paradigm that leaves the people astonished. JFW not only illustrates fashion & modeling but also showcases the hidden potential of juniors.

Every year Junior's Fashion Week hosts innumerable fashion events for children in multiple cities across the country. These successful events have always managed to grab the attention of renowned newspapers & magazines. Furthermore, the published press release can definitely justify this statement. You can have a look at all press releases that have been published so far & experience the magic that happens at JFW.
At the tantalizing event of Junior's Fashion Week, little ones are all set to blaze the gleaming stage with their arresting performances. The expert team of Junior's Fashion Week leaves no stone unturned for making the juniors runway ready.
In this ravishing & staggering digital edition of Junior's Fashion Week, Bangalore, there are tons of glittering exposures are waiting for the spectators to unfold.
Date Of The Event: 30 October 2021
Venue: Ritz Carlton, Bangalore
Timings: 09:00 AM – 07:00 PM