JUNIORS FASHION WEEK
DUBAI
JUNIOR'S FASHION WEEK, DUBAI EDITION IS A WAY FORWARD.
With Junior's Fashion Week 'Dubai Edition', we make sure that we turn this setback into a comeback with a global event. It is an opportunity for your little one to become a part of the international event, with kids from across the globe participating in JFW Dubai.
A PERFECT EPITOME OF GROOMING & INTERNATIONAL FASHION
Now in Dubai.
Kids can make the most of the JFW experience by actively engaging in grooming, modeling and social etiquette coaching by the fashion industry experts which can help boost their self-esteem and find a sense of individuality.
A Global Kid's Fashion Platform

Perfect Destination for Kids Fashion & Modeling

An Exquisite Blend of Edutainment and International Brands

Expertises to Little Ones with the Stunning Workshops
REGISTRATION

A quick personality check of your junior aged between 3-16. Attach their solo photographs as selection process.

FITTINGS

The Junior's would be requested to visit their allotted luxury brand outlets to get the fit-outs checked

WORKSHOP

At our workshops, juniors are guided through modelling techniques, dressing sense, photo shoots' essentials.

SHOWCASE

As the Juniors, walk down the aisle representing the luxurious international brands with their personality & confidence.
FREQUENTLY ASKED QUESTIONS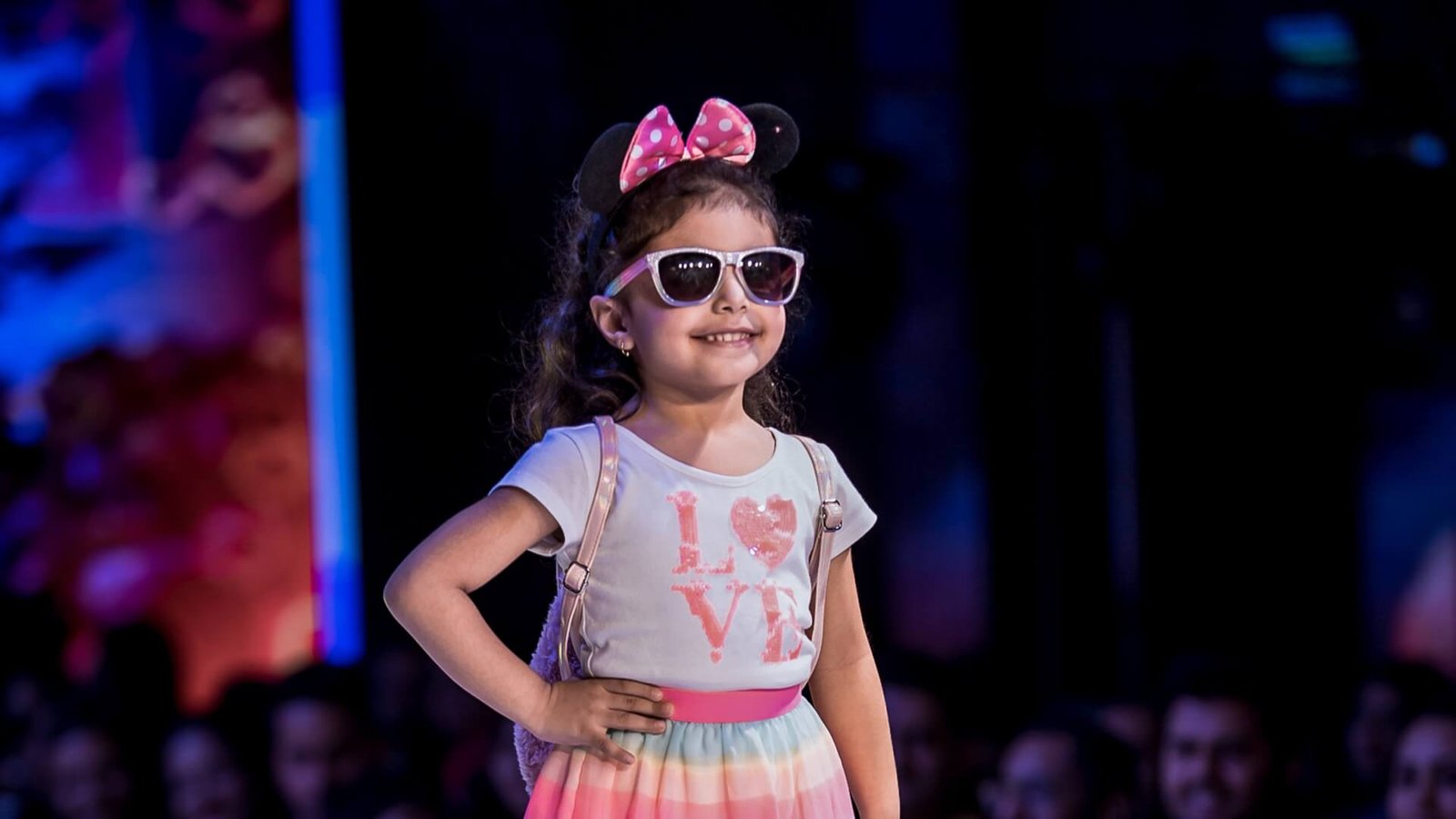 What is JFW Dubai?
JFW Dubai is an international event flashing innumerable opportunities to little ones from across the globby walking on the ramp coupled with grooming & styling workshops to reach high in the sky of opportunities.
What are the brands associated with Junior's Fashion Week?
International Luxury brands –Emporio Armani, Stella McCartney, Paul Smith, Sonia Rykiel, and Monnalisa had been the participating brands in the previous editions of Junior's Fashion Week showcasing their luxury kidswear collection.
How can I participate in Junior's Fashion Week?
To participate in the Junior's Fashion Week, Dubai you can go to the REGISTRATION link complete the Registration then our executives will assist you to proceed further.
Is there a fee to participate in the Junior's Fashion Week?
Yes, there is a one-time participation fee of USD 500 + 18% tax. It will be a one-time payment. The payment can be done through Bank Transfer, SWIFT, NEFT, IMPS, Google Pay, Paytm, JFW Website Payment, Cash, and Credit Card EMIs.